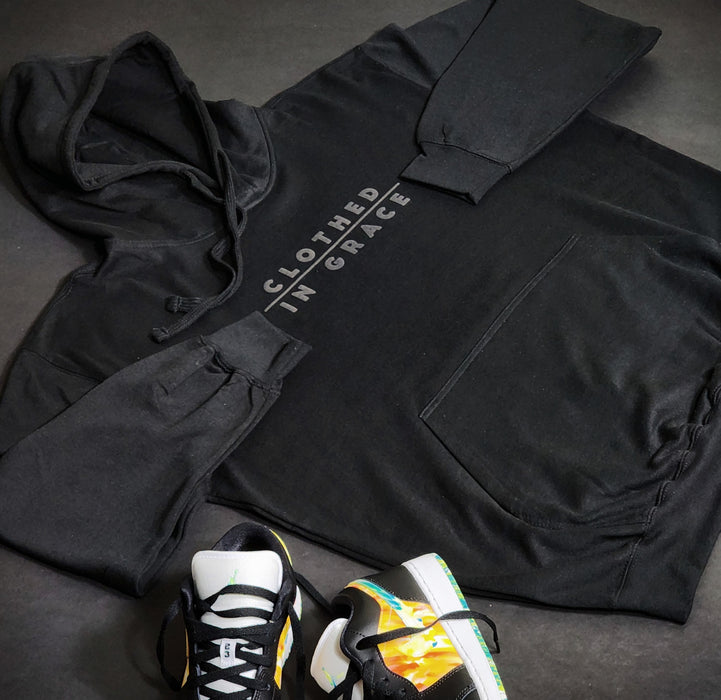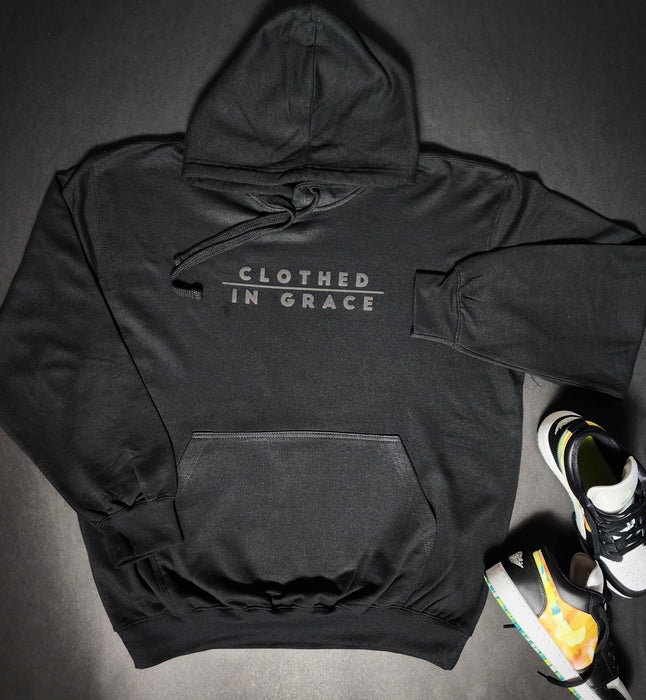 Clothed In Grace (Black Out)
The same grace that covers me covers you.
Grace can not be earned and is undeserving. 
We are covered, protected, and clothed in grace that only God can provide.
This is a simple but powerful design that helps us reflect on the simple fact that we are all Clothed In Grace.
This is a one of kind black on black style with print that rises off the unisex hoodie. 
The size chart will help you determine your best fit.
Orders are processed within 2-3 business days. Please allow 4-7 business days to ship. 
Priority shipping is available upon checkout.