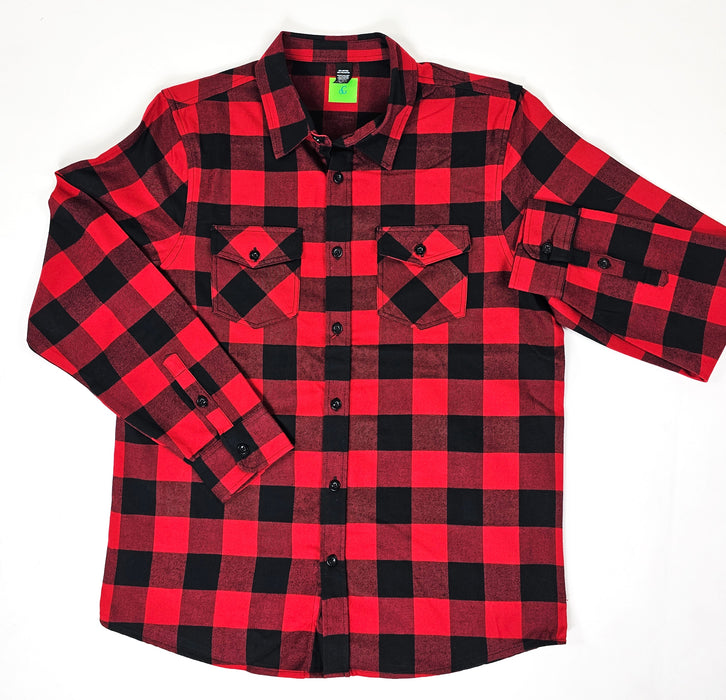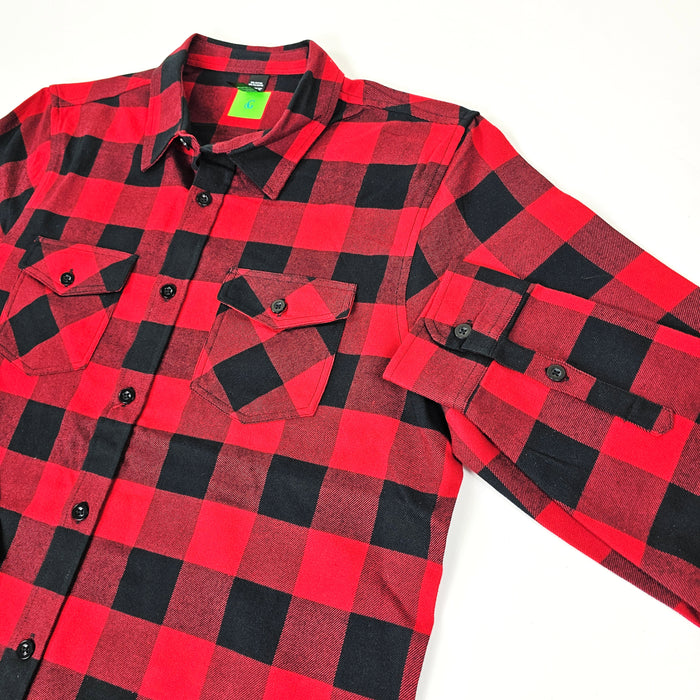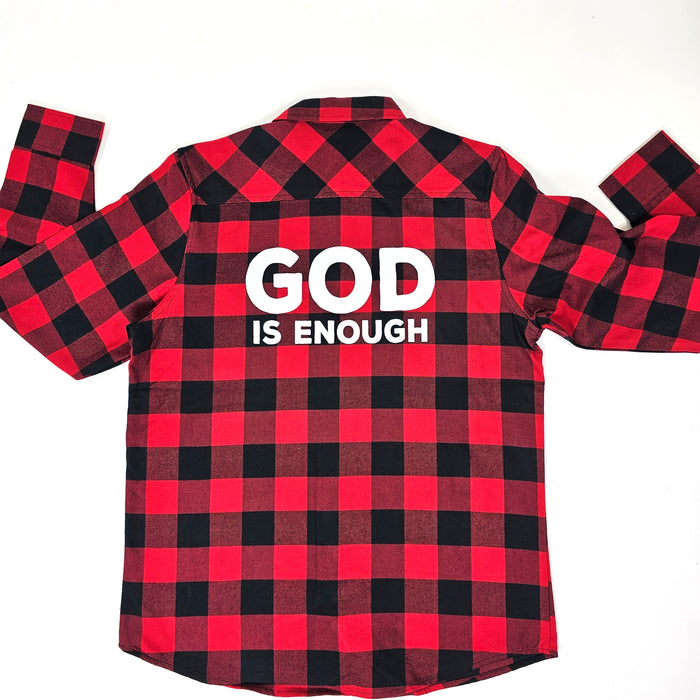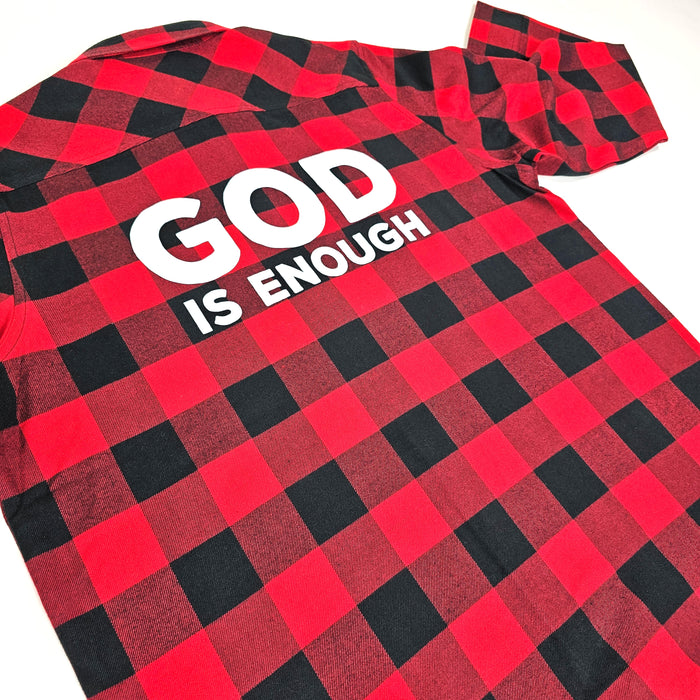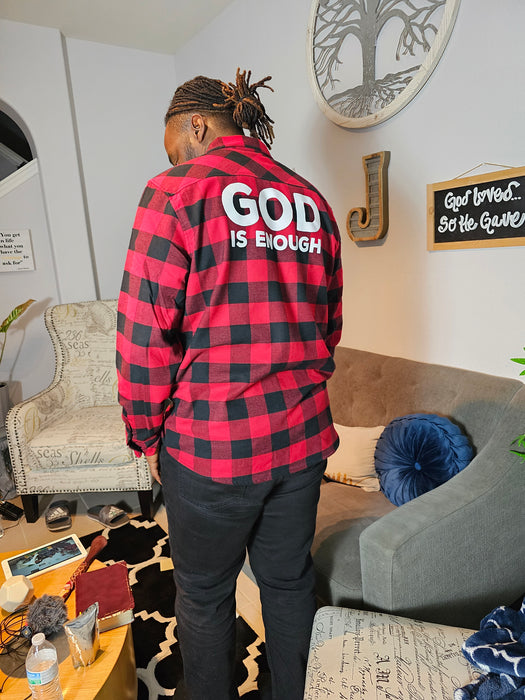 God is Enough Classic Flannel
 Stay cozy in this classic red Flannel from our God is Enough collection!
With the perfect True fit, you'll be ready to celebrate Jesus' birthday in style and comfort.
The double front pockets also come in handy, so you can bring that festive cheer wherever you go!