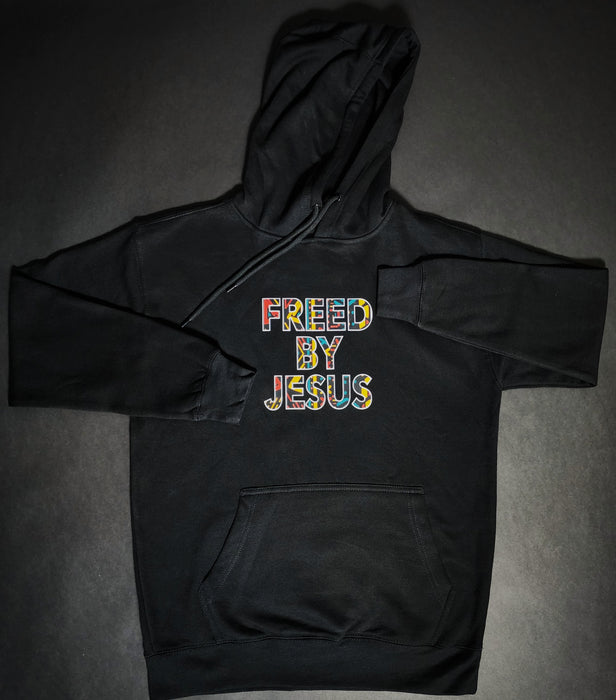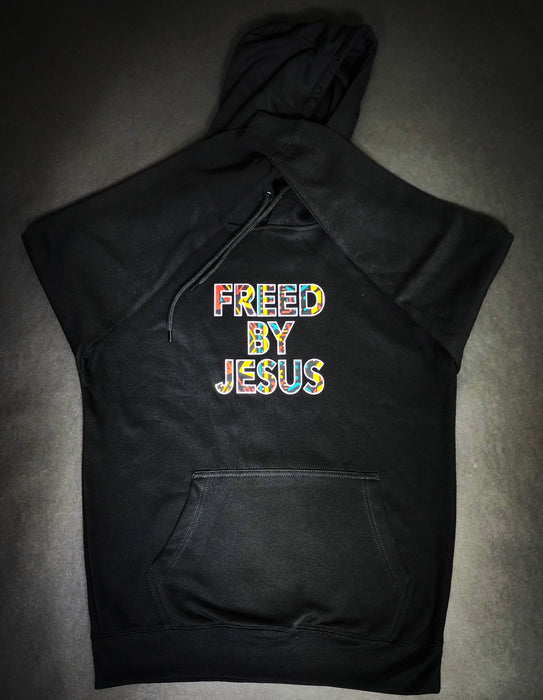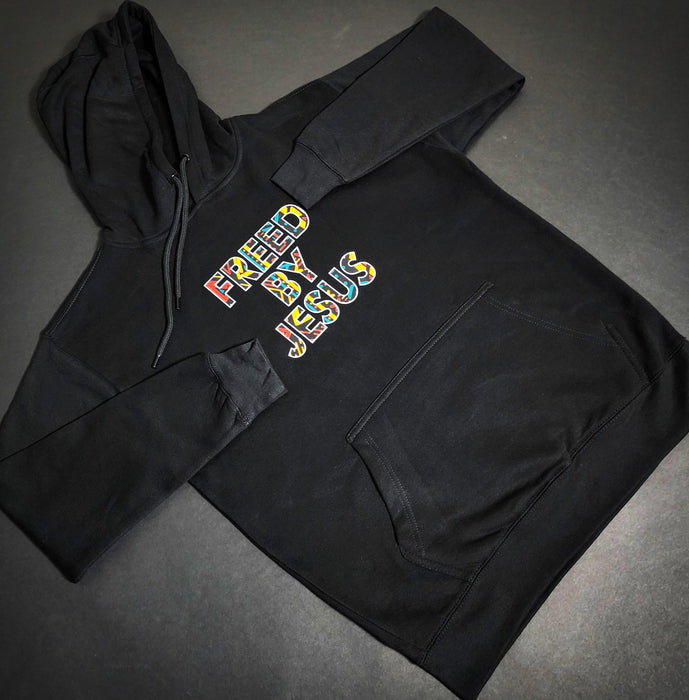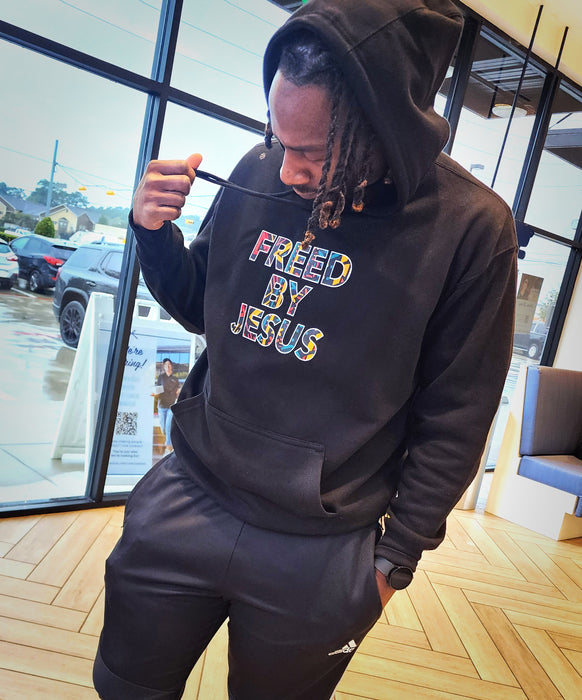 Who the Son set free is free indeed.
Jesus paid it all for our freedom.
Freed by Jesus.
 Unisex style makes this suitable for any and everyone.
Generally, these shirts are true to size and fit very comfortably.
Most of our orders go out within 48 hours of purchase. Shipping in the United States generally takes 3-4 business days from the date of purchase. Expedited generally takes 2-3 business days. Our headquarters in Spring, Texas are central to most areas of the US.
This hoodie runs true to size and is perfect for imperfect people. 
Limited Stock so order please order yours soon.